Tryout Info, Fall 2018
---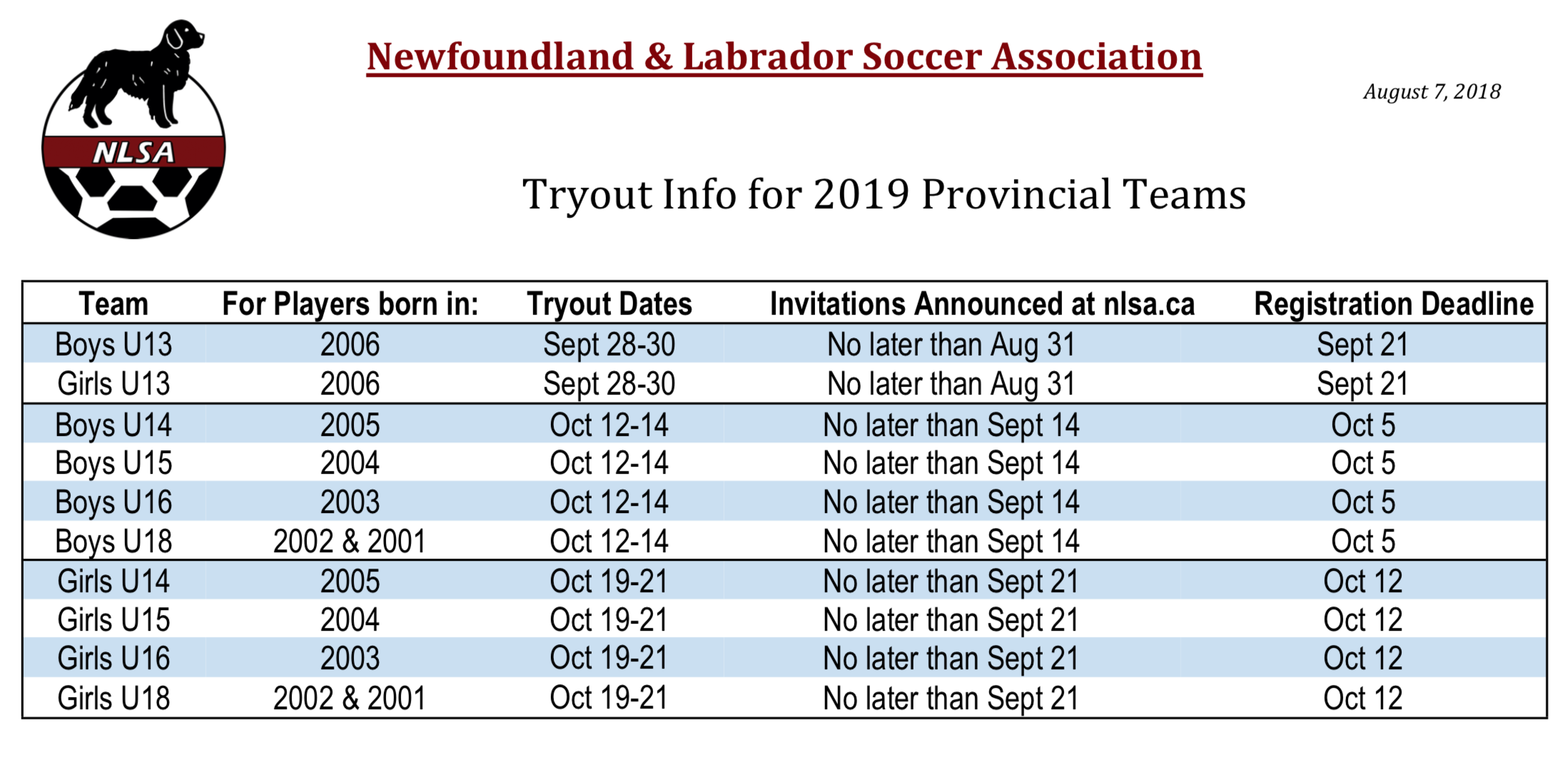 All tryouts are by invitation only (with the exception of U18)
Players MUST be pre-registered for the tryouts

.Registration info will be released with the player invitations.
For selected players, the first provincial team training camp of the 2018-2019 season is tentatively scheduled for Nov 2-4th.
The schedule for each of the tryout weekends will be released on the NLSA website 3-4 days prior to the tryout.
2019 Atlantic Championships *TENATATIVE*
Boys U13 & U14 - July 4-7th, NL
Girls U13 & U14 - July 4-7th, Charlottetown
Boys U15 & U15 - July 11-14th, Moncton
Girls U15 & U16 - July 11-14th, Halifax
U18 Atlantic Showcase, May 10-12th, Halifax