NLSA Announces it's Award Winners for 2022
---
---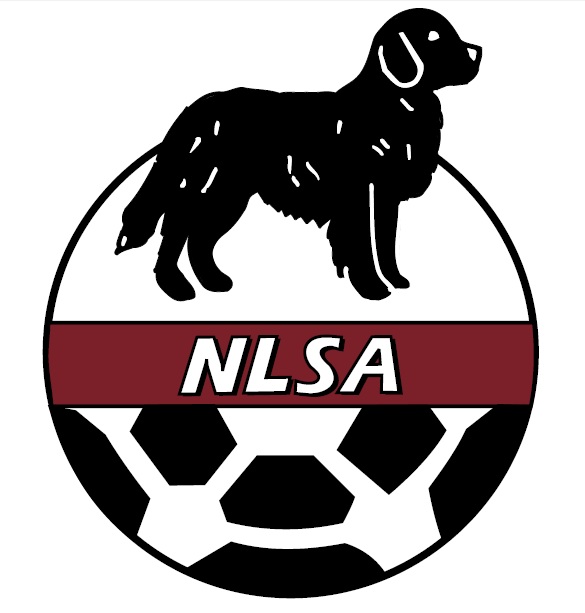 ---
NLSA Announces 2022 Awards Recipients
The Newfoundland and Labrador Soccer Association is pleased to announce the recipients of the 2022 Annual Awards.
| | |
| --- | --- |
| Award | Recipient |
| Youth Female Athlete of the Year | Madison Burke, St. John's GU15 PYL |
| Youth Male Athlete of the Year | Jack Turpin, Paradise BU17 PYL |
| Senior Female Athlete of the Year | Jane Pope, Holy Cross Kirby Group |
| Senior Male Athlete of the Year | Jake Warren, Holy Cross Kirby Group |
| Youth Team of the Year | Paradise U17 PYL |
| Senior Team of the Year | Holy Cross Kirby Group Women |
| Coach of the Year | Jake Stanford Holy Cross CC and Jubilee Teams |
| Volunteer of the Year | Craig Dyer |
| Executive of the Year | Ron O'Neil |
| Senior Official of the Year | Mohammed Odan |
| Youth Female Official of the Year | Megan King |
| Youth Male Official of the Year | Aubrey Nunes |
Youth Male player of the Year
Jack Turpin Paradise U17/CC
Jack Turpin elevated his soccer career to the point where it spanned four teams, ranging from his U17 and Challenge Cup teams in Paradise, and as a member of two provincial teams. As a member of the Vancouver Whitecaps Academy, Jack was among the local players to participate in their combine in Vancouver. He was also a member of the NLSA BU16 team which won a gold medal at the Atlantic Championships, was part of the 2022 Canada Games team, and led his club team to the PYL BU17 championship scoring both goals in the team's 2-1 victory.
Jack was a feared player amongst his own. His hard work, determination and never quit attitude earned him the respect and notice of many in the soccer community.

Youth Female Player of the Year
Madison Burke St. John's U15 PYL
Madison was the captain of her St John's GU15 PYL team and was one of the captains of the NLSA provincial team which captured bronze at the Atlantic championships. Madison is a driving force from the midfield, small in stature but carries the team on her back from her position, chipping in with important goals along the way. At club nationals in PEI she was instrumental in the team's good performances and has earned the respect of her teammates and coaches alike. Madison has previously been named a PYL player of the month.
Senior Male Player of the Year
Jake Warren Holy Cross Kirby Group
A perennial all-star, Jake was a member of the Holy Cross team which captured the provincial Challenge Cup championship and went on to win a national bronze medal.
Jake had an outstanding season in the provincial Challenge Cup league, where he was named regular season MVP and Top Mid-fielder, in addition to being named a league all-star. He then went on to continue his outstanding play at the National Challenge Cup championships. He was consistently a top performer in every game creating major problems for the opposition as they struggled with his pace and agility. From his attacking mid-field position, he was able to consistently get between defenders and play others into a scoring position with timely and accurate passes. He finished the competition with one goal and four assists.
Senior Female Player of the year
Jane Pope Holy Cross Jubilee
A perennial all-star, Jane was a member of the Holy Cross Kirby Group women's team which captured the Breen's Jubilee Trophy title, going undefeated on the season with a record of 14-0-1, and later went on to win the national Jubilee Trophy. In addition to being named to the provincial Jubilee Trophy all-star team, she was named both regular season and play-off MVP.
In 2022, Jane Pope demonstrated what she had been known for throughout her playing career. Her ability to use either foot to make accurate crosses from wide positions into the penalty area, take on defenders, and the ability to score goals, made her a triple threat throughout the year. This ability was evident in the provincial Jubilee Trophy league and at this year's Nationals as she led the tournament in scoring (tie) and set up many of her team's other goals.
Coach of the Year
Noel (Jake) Stanford Holy Cross Jubilee/CC
Jake Stanford capped off an historic Challenge Cup and Jubilee Trophy season with two provincial championships and two national medals. Stanford coached Holy Cross women to an undefeated 14-0-1 record on route to a seventh consecutive Breen's Jubilee Trophy title, then focused on that talented team into a decisive national tournament where they captured the province's first ever women's national gold medal.
The following day he coached the Holy Cross men to a national bronze medal, completing the tournament undefeated. At the provincial level, Holy Cross men had only one loss on the way to recapturing their provincial title.
Capturing a national women's championship gold medal and one day and following up the next day with a national men's bronze medal, is a first for any coach in the history of Newfoundland and Labrador soccer. This rare feat is testament to his many years of dedication and commitment to both the Holy Cross Women's and Men's teams.
Stanford also coaches the Memorial University men's team.
Executive of the year
Ron O'Neill
Ron has served on the NLSA Board of Directors for 13 years, 6 of which was on the Executive as
Secretary. In 2022 Ron served as Chair of the office Committee, Rules and Regulations Committee,
Branding Committee, Discipline Committee, and Governance committee and is an integral part of the
NLSA. In 2022, Ron has served as the NLSA Rep in the Pre- Canada Games teams in Halifax, and Vaughan
Ontario. Ron also served as Rep at the Girls U15 and U16 tournaments in Moncton.

Ron also sits on the Canada Soccer Competitions Committee since 2017 and was appointed Match
Commissioner for the National U17 Championships in Surrey, BC. Ron continues to hold a high standard
in everything he does and brings that standard to every meeting he presides over.
Youth Team of the year
Paradise BU17 PYL
The Paradise BU17 PYL team won the 2022 Provincial Championship in the Boys Under 17 Premier Youth League, and went on to compete at the 2022 Toyota National Championships in Surrey, BC. They are the first team from Paradise to compete at the National Level - a major milestone for the Paradise Soccer Club.
Senior Team of the year
Holy Cross Kirby Group Jubilee Trophy
With determination and commitment, Holy Cross women set their sights high this year, capping an historic season with a national gold medal - the province's first ever national women's gold. The team was focused and decisive at all games outscoring their opponents 18-1. Striker Jane Pope went on to co-capture the award for top scorer. Holy Cross had gone undefeated during their provincial campaign, en route to a seventh straight provincial title.
Volunteer of the year
Craig Dyer, Mount Pearl Soccer
Craig is a tireless volunteer and supporter of soccer at the provincial and club level, serving on the club executive in Mount Pearl, and as a Director of the NLSA where he also serves on the communications sub-committee. Craig's energy and commitment to MPSA, NLSA and the soccer family he has helped create is second to none. He is a lifelong volunteer in other areas as well but always finds time to get the job done and there is no job too big or too small. His countless hours create enjoyable experiences for parents, coaches and players alike. He can be found at the field weekdays and weekends taking pictures, greeting teams for tournaments, helping with equipment, providing guidance to new coaches and our youth staff members, convening tournaments, and interacting with other organizations in the community.
Youth Female Official
Megan King
Megan improved a lot as an official this year taking part in middles of PYL games and was on the line for senior PYL games also, Megan officiated in over 30 games this season and received good feedback from all her senior officials who were assigned games together.
Youth Male official
Aubrey Nunes
A young referee who showed confidence, competence, consistency, courage and communication. He was approachable and respected by his peers, coaches and players. Aubrey also completed over 60 games for the NLSA this past season and never shied away from challenging games.
Senior Official
Mohamed Odan
Mohamed Odan officiated over 190 games in the 2022 season across all levels of soccer, and often filled in at short notice. Mohamed has improved over the last two years and is now accepting regular assignments in PYL games and continues to earn the respect of his fellow officials. He continues to offer advice to younger officials when he is on the line as a senior official.
The annual awards will be presented at time to be announced.