NLSA adds 7 to the Hall of Fame
---
---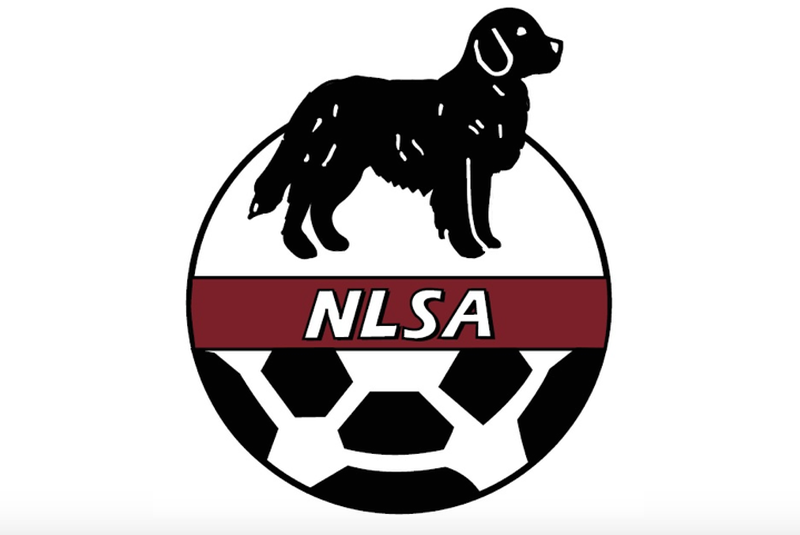 ---
Newfoundland and Labrador Soccer Association (NLSA) Announces Newest Hall of Fame Members; Induction set for April 2020
The Newfoundland and Labrador Soccer Association (NLSA) is pleased to announce its latest inductees into the organization's Hall of Fame.
Noel Doyle, Shane Dunphy, Leonard "Brud" Edwards, Gordon Grandy, Jon Kelly, Rudy Norman, and Herbert Young will be recognized for their accomplishments on and off the field in April 2020.
"The class of 2019 recognizes the exemplary contributions of players and builders from Mount Pearl, to Corner Brook and the Burin Peninsula," said NLSA President Doug Redmond. "We look forward to celebrating them in 2020 at our annual induction ceremony."
Biographies of our seven newest inductees are below.
Biographies
Noel Doyle
During a 17-year career with the St. Lawrence Laurentians and his time with the 1985 Canada Games team, Noel Doyle demonstrated that he was an impact player. Whether he was playing as a striker, midfielder or central defender, he had the ability to take control of the game and lead his team to success. This leadership was evident early in his career as he captained his Canada Games team to a 5th place finish.
With the ability to play any central position, Noel played a major role in helping St. Lawrence to win seven Challenge Cup championships in a span of eight years during the 1990's. His bronze medal at the National Challenge Cup in 1999, was one of the highlights of his career. During his string of Challenge Cup victories, he was recognized with an MVP and a Most Sportsman-Like Player award. In addition to his Challenge Cup success, he was a two-time winner of the Premier's Cup provincial championship.
Shane Dunphy
For nearly 30 years, Shane Dunphy has been striving to preserve and grow the game of soccer on the Burin Peninsula. Whether at the community, regional or provincial level, his involvement has been instrumental in the resurgence of the game in the region.
Recognizing that he had to lead by example, Shane soon found himself involved at every level of the game. Organizing at the grass roots level was his first task as he became President of the Marystown Soccer Association. From there he moved to be President of the Burin Peninsula Soccer Association and then to the board of NLSA. One of his major accomplishments was the return of the BPSA to the Provincial "A" tournaments.
In order to have good teams, you had to have coaches to work with and develop players. Recognizing this, Shane immersed himself in coaching and quickly found himself moving up the coaching ladder, culminating with a Provincial "B" certification and an assistant coach position with the NLSA's Canada Games team.
For his commitment and dedication to the game at all levels, NLSA has saw fit to recognize him with two of their most prestigious awards, the Executive of the Year and the Volunteer of the Year awards. In addition to these awards, he has received the SportNL and Investors Group Volunteer of the Year awards. Shane has also been inducted into the BPSA Hall of Fame.
Leonard "Brud" Edwards
With a soccer career lasting more than 30 years, Brud Edwards demonstrated that he was one of the most skilled and creative players of his era. Recognized for his tenacity on the ball and a work ethic which was second to none, he played a major role in helping the Lawn Shamrocks be one of the teams to beat in the late 1980's and early 1990's.
Although his team wasn't flush with talent, Brud's leadership and timely scoring played a major role in keeping the Lawn Shamrocks championship contenders. During that period his Shamrocks won three BPSA championships and one Challenge Cup championship. In addition, he was twice named a Challenge Cup all-star midfielder.
Not willing to retire after his Challenge Cup days, Brud went on to earn five Provincial Masters championships. For his lifetime of soccer excellence, he was inducted into the Burin Peninsula Soccer Hall of Fame.
Gordon Grandy
Considered the premier goalkeeper of the 1950's and 60's, Gordon Grandy displayed the attributes which earned him the title of 'one of the best'. Noted for his exceptional quickness, agility, and sure hands, his fearless approach to defending his goal kept opposing shooters second guessing themselves. While considered a team leader and motivator for his Grand Bank Gee Bees, he was also an innovator.
Long before kicking long balls up the pitch became passé, Gordon was distributing the ball to his backs and midfield, allowing them to keep possession and mount coordinated attacks. His MVP recognition, outstanding goalkeeping, innovation and team leadership were major reasons why his team won a number of Burin Peninsula championships and three consecutive provincial championships in the 1960's.
The success of his Grand Bank Gee Bees in the early 1960's, was in part due to Gordon's efforts. For their accomplishments in the 1960's, the Grand Bank Gee Bees were named the NLSA Team of the Decade.
Jonathan (Jon) Kelly
Jon Kelly was one of those rare players who, by just being there, made his opponents second guess their options. Although he had a quiet yet powerful approach to the game, he displayed game intelligence which allowed his strength, speed and skill to shut down opposing players and destroy many attacks.
Although he experienced success at the youth level, it was his play as a senior player which made him stand out. A stalwart in the back line with Memorial University, he earned AUS first and second team all-star recognition, along with a team MVP award. In addition, his athletic and academic achievements earned him election to Memorial's Athletic Honor Society.
Although injury shortened his career, Jon was able to establish himself as one of the premier Challenge Cup defenders as he led Mount Pearl to its only Challenge Cup championship. During his career, he earned all-star recognition on eight occasions, five of which were consecutive. In addition, he was recognized with a Top Defender award and was named NLSA Senior Player of the Year. He is also a member of the Mount Pearl Soccer Hall of Fame.
Rudy Norman
Every generation a player seems to stand well above the rest. During his 23 years of Challenge Cup competition and his five years of university play, Rudy Norman's accomplishments certainly verify that he was one of the best.
During his lengthy career, Rudy was a 14-time Provincial Challenge Cup champion, the most by any individual and a three-time National Challenge Cup medalist, winning a silver and two bronze medals. Individually, he was a seven-time Challenge Cup Top Scorer and a three-time Challenge Cup MVP in addition to being selected 14 times as a Challenge Cup all-star.
His value to the St. Lawrence Laurentians over the years has been recognized 10 times with the team's Most Dedicated Player award. For his outstanding play at Nationals, he has been a three- time recipient of the Gerard Quirke Award.
To recognize his outstanding achievements, Rudy was named the NLSA Player of the Decade (2000 - 2010) was and inducted into the Burin Peninsula Soccer Hall of Fame.
Herbert Young
In a career that spanned 50 years, Herbert Young not only displayed the qualities of an elite player, he also demonstrated the qualities necessary to take a leadership role to help in the formation, of a new four team Corner Brook league in 1963. He also played a major role in the formation of one of the new teams, the West Side Monarchs, a team he later went on to coach for a number of years.
In his 16 years as a player competing in the provincial championships, he demonstrated that he possessed the skill sets to compete against the top teams from St. John's and the Burin Peninsula. From his central defender's position, he was a major factor in leading his Corner Brook team to the provincial championship in 1952 and 1956. During his time in the Corner Brook league, he was named a Top defender and an MVP. In addition, he was a perennial All-Star to play against visiting war ships from the British and Canadian navies.