NLSA AGM and Book of Reports
---
---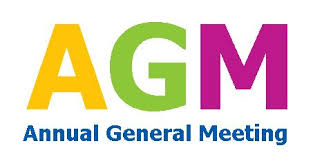 ---
As per the Newfoundland and Labrador Soccer Association Constitution, please find a list of pertinent notices:
Section 10.2 Annual General Meeting
Section 10.2.1
An Annual General Meeting shall take place within 120 days after the end of the Association's fiscal year, and shall be held at a location selected by The Board.
Section 10.2.2
All Members shall receive at least thirty (30) days notice of the Annual Meeting, with such notice being published on the Association's web site. (March 7, 2019)
Section 23.1
All proposed amendments to these By-Laws must be received by the Secretary in writing not less than twenty-one (21) days before an Annual General Meeting or Special General Meeting called for that purpose. (March 15, 2019)
Section 23.2
Copies of proposed amendments to these By-Laws shall be sent to the Membership not less than fourteen (14) days prior to the General Meeting at which they are to be considered. (March 22, 2019)
Section. 15.7
Nominations for positions on the Executive Committee of The Association shall be made by Members, and each nomination must be submitted in writing, together with a resume of the nominee's credentials, to the Business Manager of The Association 30 days prior to the AGM/Election of Officers. (March 7, 2019). Positions eligible for Election are Vice President of Senior Women, Vice President of Senior Men and Treasurer.